Legal Gambling Age in the US
Gambling is legal in most U.S. states and in most countries around the world. But the legal gambling age at which you can make your first official wager depends on your location. Gambling is one of the activities strictly regulated in the United States. Outside the United States, many countries where gambling is legal also have laws that set an age limit for participation in any form of gambling.
How Old Do You Have To Be To Gamble in the US
Thus, in the States where gambling is legal, only adults of over certain age are allowed. However, you should know that each state has its own laws regarding gambling. So, how old do you have to be to go to a casino in the United States of America? The answer is both 18 and 21. Because it is allowed in most states. It is an age restriction for people to be around casinos or actively participate in gambling.
However, it is better to clear out straight ahead that this is not the case in Las Vegas. Individuals 18 years of age or younger are not allowed to gamble or be around casinos. The minimum gambling age is 21. Anything below that is against the laws of the country and is a punishable offense. The implication is that the casino where the violation occurred can be closed or visited in full compliance with the law. So, yes, you can gamble in the United States even if you are 18, but not in a state like Las Vegas. You have to be 21 or older.
Also, while some states allow 18-year-olds to participate in all types of gambling, some restrict their activities to only certain games. In other words, 18-year-olds may only be allowed to participate in gambling, such as horse racing or the lottery, in most of the 21+ states. These states allow gambling for 18 and over, but for certain types of gambling as stated above. However, states in this category (giving 18 years old for certain games) include Arkansas, Maine, Illinois, Pennsylvania, New York, and Kansas.
It's also worth noting that only four states, including Wyoming, Minnesota, Iowa and Idaho, legally allow citizens 18 years old to bet on any gambling form. While in other states, such as Florida, Indiana, Oregon, California, and Wisconsin, the law permits certain types of betting (such as parity mutual betting) for those as young as 18.
Minimum Legal Gambling Ages By State
While most states with casinos set the legal gambling age at 21, there are also some states where you can play for real money at 18. The legal age for gambling in the United States also varies depending on the type of gaming product. In this guide we list the gambling age by State for all types of gambling activities. You'll find states where you can play sports and casino age at 18.
| | | | |
| --- | --- | --- | --- |
| US State | Casinos | Sportsbooks | Online Casinos |
| Alabama | 21+ | N/A | N/A |
| Alaska | 21+/tribal | N/A | N/A |
| Arizona | 21+/tribal | N/A | N/A |
| Arkansas | 21+ | 21+/ not active | N/A |
| California | 21+/tribal | N/A | N/A |
| Colorado | 21+ | N/A | N/A |
| Connecticut | 21+/tribal | N/A | N/A |
| Delaware | 21+ | 21+ | 21+ |
| Florida | 21+ | N/A | N/A |
| Georgia | N/A | N/A | N/A |
| Hawaii | N/A | N/A | N/A |
| Idaho | 21+ | N/A | N/A |
| Illinois | 21+ | 21+ | N/A |
| Indiana | 21+ | 21+ | N/A |
| Iowa | 21+ | 21+ | N/A |
| Kansas | 21+ | N/A | N/A |
| Kentucky | N/A | N/A | N/A |
| Louisiana | 21+ | N/A | N/A |
| Maine | 21+ | N/A | N/A |
| Maryland | 21+ | N/A | N/A |
| Massachusetts | 21+ | N/A | N/A |
| Michigan | 21+ | 21+ | 21+ |
| Minnesota | 18+/21+ with alcohol | N/A | N/A |
| Mississippi | 21+ | 21+ | N/A |
| Missouri | 21+ | N/A | N/A |
| Montana | 18+/21+ | N/A | N/A |
| Nebraska | 18+ | N/A | N/A |
| Nevada | 21+ | 21+/ Mobile betting apps only | N/A |
| New Hampshire | 21+ | N/A | N/A |
| New Jersey | 21+ | 21+ | 21+ |
| New Mexico | 21+ | 21+ | N/A |
| New York | 18+/21+ | N/A | N/A |
| North Carolina | 21+ | N/A | N/A |
| North Dakota | 21+ | 21+ | N/A |
| Ohio | 21+ | 18+ | N/A |
| Oklahoma | 18+/21+ | 18+ | N/A |
| Oregon | 21+ | 21+ | N/A |
| Pennsylvania | 21+ | 21+ | 21+ |
| Rhode Island | 18+ | 18+ | N/A |
| South Dakota | 21+ | 21+ | N/A |
| South Carolina | 18+ | N/A | N/A |
| Tennessee | N/A | N/A | N/A |
| Texas | N/A | N/A | N/A |
| Utah | N/A | N/A | N/A |
| Vermont | N/A | N/A | N/A |
| Virginia | N/A | 18+ | N/A |
| Washington | 18+/21+ | N/A | N/A |
| West Virginia | 21+ | 21+ | N/A |
| Wisconsin | 21+ | N/A | N/A |
| Wyoming | 18+ | N/A | N/A |
This shows that each State has its own gambling laws, some of which only allow certain types of gaming and betting. This is also true for online gambling. For example, it is legal to play online poker in New Jersey, but illegal in most other states. It is therefore clear that each state has its own gambling laws and casino age limit restrictions. You should take this into account whenever you plan to gamble out of your State of residence, as what is legal in your State may not be legal in your destination State.
States with Casinos that Allow 18-Year-Olds
In New York and Wyoming in particular, all types of gambling are already available to 18-year-olds. In Nevada, all gambling, including lotteries and sports betting, online slots, is allowed only from the age of 21. Most other states have some distinction. For example, in Arizona you can play only bingo from the age of 18, for other games you have to wait until 21. Different states may have a separate age limit for going to a casino or bookmaker's office, playing bingo or poker, or participating in the lottery. While you can play poker and bingo at 18 in Florida casinos, you must be 21 to play slot machines.
The legal age to gamble in Las Vegas is 21. At this age, you are free to gamble or be found in gambling resorts. Persons under this age are not allowed to gamble. They are not even allowed to be near a slot machine or stay on the casino floor. In Georgia, the minimum age for casino gaming is 18, but players can only play on cruise ships.
The History Of the US Gambling Laws
Online gambling is legal in the United States but is severely hampered by different laws, judgments and jurisdictions from one state to another. Since 1990, reading the history of prohibition or legislative opening regulations makes us understand how there is a continuous struggle over illegal realities that find every ploy to evade taxes and create non-legal services. Many of these realities even create clandestine gambling dens by exploiting ships for casino games, in fact the laws of American soil cannot be applied at sea.
In May 2018, the Supreme Court declared a 1992 American law called the Professional and Amateur Sports protection Act unconstitutional. It is therefore abolished and an important season for gambling opens in the United States of America. Each state with its own autonomous legislation can legalize and manage it. Casino games and horse racing were activities carried out with a 1994 law, the fight against illegal betting and money laundering has always involved large companies, American tycoons and even sports managers.
Online Gambling Laws
The State is concerned with guaranteeing the legitimacy of casinos and preventing minors from playing through registration with documents. Each State has a body, like a gaming commission, which regulates gambling by preventing the advertising through TV, radio and magazines, taxing the winnings, but above all making it illegal in the country the presence of unlicensed casinos.
In fact, in the U.S. states it is legal to play in both local casinos with a federal license and offshore online casinos (with an international license): it is enough that the casino has a valid license and, in this sense, controls and fines for offenders are increased. But this happens at the national level, at the local level having been approved, however, numerous rules to prevent the spread of gambling come in force. These mainly concern:
the hours;
the distance from places such as hospitals, schools and banks;
the prohibition of advertising;
the presence of cards with preventive advice to avoid addiction;
the respect of classic norms such as noise pollution and surveillance in physical casinos;
the absolute prohibition of access to the premises under the age of 18 years.
The rules also apply to online casino, compatibly with its nature.
In order to gain access to the US market, then, casinos must comply with various regulations that include:
the presence of secure software;
the transparency of each withdrawal, deposit and payment of winnings;
the protection of minors and physical surveillance to prevent fraud and money laundering.
Playing at online international casinos is completely legal as long as they are licensed, you just need to be careful when choosing one.
Gambling Industry Overview
The popularity of online casinos is growing day by day. This can be attributed to the ease to access them, availability of a large variety of games, bonuses and the prospect to play with just a few clicks from the comfort of your own home. Online casinos have a number of advantages over land based casinos, which makes them more popular among players. First of all, you can play from anywhere, your house, a cafe or a hotel room. Secondly, there are a lot of bonuses and promotions to win. Finally, there are a lot of games to choose from including live casino with real dealers. You can use a variety of payment methods, including bitcoin. It is useful to check gambling laws in your state before you register an account. It is also good to check the bonus policy as well as the terms and conditions as these can vary from casino to casino.
According to the American Gambling Association, the legal gambling revenues for 2019 were as follows:
card rooms - $ 1.18 billion;
commercial casinos - $ 34.41 billion;
charity Games and Bingo - $ 2.22 billion;
tribal casinos - $ 26.02 billion;
legal Bookmaking - $ 168.8 million;
lotteries - $ 24.78 billion;
pari-mutuel Betting - $ 3.50 billion;
Total - $ 92.27 billion.
Gambling is great fun, but it needs to be approached wisely and responsibly. That is why gambling is allowed only after the appropriate age, when a person is responsible for himself, his money and actions.
Frequently asked questions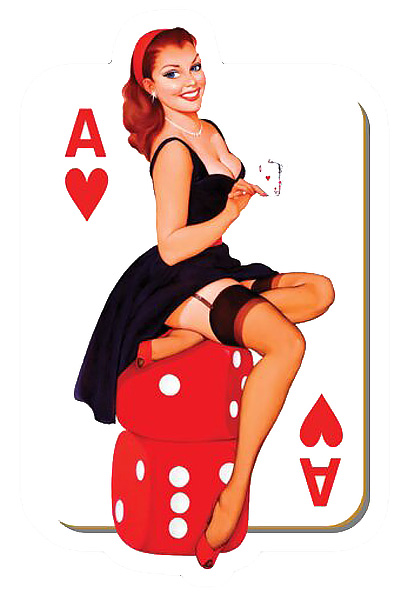 How old do you have to be to gamble in the US?
Each State has its specific legislation establishing the legal age for each particular gambling activity. The common practice is to set either the age of 18 or 21.
Is gambling age different for online and land-based casino?
Yes, it can be different within one state. Usually, the land-based casinos, if any, set the limit of 21, meanwhile online platforms, especially offshore ones, may accept players of 18+.
What happens to an underage gamblers?
The practice is that your ID is always checked before you enter a land-based casino, or when you register at an online gambling site. Even if you have managed to register without an ID confirmation, you will be required to send it before the withdrawal of your winnings. In case you have violated the rules your account will be blocked and payouts refuted.
Who regulates the gambling industry in the US?
Gambling in the United States is regulated by federal laws. Each State has its own controlling bodies, sometimes several of them.
What is the gambling age in Las Vegas?
The gambling age in Las Vegas is 21 years old or more. Your ID will be controlled on the entrance to any gambling premises.
Popular casino payment methods